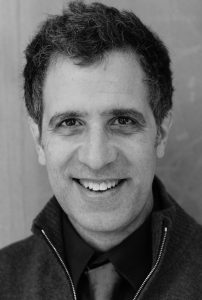 Dr. Anthony W. Termine is a Board-Certified NYC Psychiatrist, specifically in SoHo, in downtown New York City. Dr. Termine has been in private practice over fifteen years and treats a variety of clinical issues in the Biopsychosocial Model of Clinical Psychiatry. He possesses expert knowledge of psychopharmacology and clinical psychotherapeutic approaches, with specialization in Psychosomatic Medicine.
Psychosomatic Medicine aims to address the inter-relationship between mental health and the consequences of physical illness. There is a strong focus on integrative medicine, individualized treatment models, and embracing complementary approaches to care through wellness and healthy living.
A belief in lifelong growth and development guides his approach to healing cognitive dissonance. Dr. Termine draws on years of clinical psychiatric experience as well as long standing patient relationships to observe and understand the subjectivity and self-identification of his patients. Whether the changes one experiences are traumatic, acute, chronic or common ordinary issues, Dr. Termine brings humor and pathos to the dialogue, encouraging a genuine and sincere exchange in pursuit of harmony and balance.
Dr Termine believes that psychotherapy treatment should be individualized according to his patients' particular needs. As a psychiatrist in NYC, he has created a rare environment in which patients feel valued, and their issues acknowledged. He provides an abundance of patient education and offers constructive feedback in his psychotherapy NYC office. As one of the best psychiatrists in NYC, Dr. Termine's main goal is to provide a thorough evaluation and a comprehensive treatment plan that leads to betterment and wellness in life.
Through his expertise and experience in the practice of Psychiatry, Dr. Termine is able to successfully diagnose and treat an array of different mental health disorders. Psychiatry is a broad study that has many different facets. Call Dr. Termine's office today and make one step towards a more fulfilling and balanced life.
Latest Blog Posts
What Is Seasonal Affective Disorder and Its Symptoms? Do you or someone you know ever seem to get down with the changing of seasons, specifically in the fall or winter? Some may disregard these depressed feelings as simple mood swings or the "winter blues", yet there exists a real disorder that may explain these feelings […]
Posted in
Uncategorized
Comments Off

on What Is Seasonal Affective Disorder? – Dr. Termine
America has one of the highest divorce rates in the world. Though the number seems to be dropping, an estimated 50% of all marriages in the U.S. end in divorce with over 60% of second marriages also ending in divorce. When you apply the math, potentially half of America's children are raised by divorced parents. […]
Posted in
Uncategorized
Comments Off

on Effects of Divorce on Children – Psychiatrist NYC
We are complex creatures. Personalities, idiosyncrasies, habits, and behaviors are just some of the complicated traits that make us who we are. Various factors play a role in shaping who we become: upbringing, family dynamics and relationships, cultural influences, and personal experiences just to name a few. We all have different ways of coping with […]
Posted in
Uncategorized
Comments Off

on Different Coping Mechanisms: Are They a Sign of a Bigger Problem? – Dr Termine