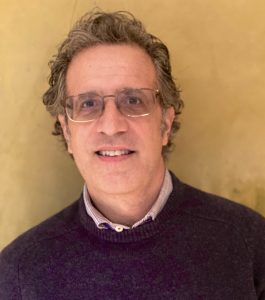 "You shouldn't have to live your life without balance, fulfillment, and happiness." -Dr. Anthony Termine
Dr. Anthony Termine, NYC Psychiatrist
Dr. Anthony W. Termine is a Board-Certified NYC Psychiatrist, specifically in SoHo, in downtown New York City. Dr. Termine has been in private practice over fifteen years and treats a variety of clinical issues in the Biopsychosocial Model of Clinical Psychiatry. He possesses expert knowledge of psychopharmacology and clinical psychotherapeutic approaches, with specialization in Psychosomatic Medicine.
Psychosomatic Medicine aims to address the inter-relationship between mental health and the consequences of physical illness. There is a strong focus on integrative medicine, individualized treatment models, and embracing complementary approaches to care through wellness and healthy living.
A belief in lifelong growth and development guides his approach to healing cognitive dissonance. Dr. Termine draws on years of clinical psychiatric experience as well as long standing patient relationships to observe and understand the subjectivity and self-identification of his patients. Whether the changes one experiences are traumatic, acute, chronic or common ordinary issues, Dr. Termine brings humor and pathos to the dialogue, encouraging a genuine and sincere exchange in pursuit of harmony and balance.
Dr Termine believes that psychotherapy treatment should be individualized according to his patients' particular needs. As a psychiatrist in NYC, he has created a rare environment in which patients feel valued, and their issues acknowledged. He provides an abundance of patient education and offers constructive feedback in his psychotherapy NYC office. As one of the best psychiatrists in NYC, Dr. Termine's main goal is to provide a thorough evaluation and a comprehensive treatment plan that leads to betterment and wellness in life.
Through his expertise and experience in the practice of Psychiatry, Dr. Termine is able to successfully diagnose and treat an array of different mental health disorders. Psychiatry is a broad study that has many different facets. Call Dr. Termine's office today and make one step towards a more fulfilling and balanced life.
As a child, Dr. Anthony Termine had respiratory problems. When breathing difficulties prevent a child from running or roughhousing, keeping a distance seems preferable to the potential embarrassment or public reminders of physical shortcomings. And makes for a pretty shy kid.
Throughout frequent childhood visits to physicians, the sense of safety and relief he felt with his pediatrician, Dr. Felbau, resonates the strongest in his memory. The warmth of the office, the timber of the doctor's voice and the reassurance of his presence. Unbeknownst to both of them, Dr Felbau was not only treating a child in the present, but a doctor in the future.
Dr. Termine received his medical degree from SUNY Downstate College of Medicine after completing his degree in Psychology from New York University. His residency training, obtained at Hillside Hospital, and fellowship training at Beth Israel Medical Center, provided a strong foundation towards the integrated and balanced approach he favors with his patients.
While employed at Long Island Jewish Medical Center, NY Hospital and Beth Israel, he collaborated with psychopharmacologists and allied mental health professionals that instilled the beliefs that observation and empathy need not be at odds with intellectual and medical practices. His philosophy instills comprehensive care and a balanced approach to life. Psychiatric management may provide counseling, medication management or a combination of both.
It is not an accident that Dr. Termine strives to impart the same sense of care and confidence upon his patients today.
Contact us today for more information or to book an appointment with Dr. Termine.
---
Latest Blog Posts
We don't always see life through rose-colored glasses. In truth, life consists primarily of stress-filled experiences followed by small moments of peace. Because of this, many of us live our lives going from one stressful event to the next, and instead of living well, we let our surroundings dictate our lives. This lifestyle can lead […]
Posted in
Uncategorized
Comments Off

on Finding Balance in Life: Tips and Advice from a New York Psychiatrist
Mood disorders are common ailments experienced, to an extent, by virtually everyone at some point in their lives. That being said, many people with a mood disorder carry it with them for long periods of time, and some people do so indefinitely. But what are mood disorders, and how can you tell if you may […]
Everyone experiences moments of anxiety. For most people, an anxious moment will pass and there will be a long period of time before another one occurs. For those with chronic or long-term anxiety, those anxious moments are much closer together, and in some cases, they are relatively constant.
Posted in
Mental Health
Comments Off

on What Does Anxiety Do to Your Body?